This site is in fond memory of our mother Leelavathy Amma.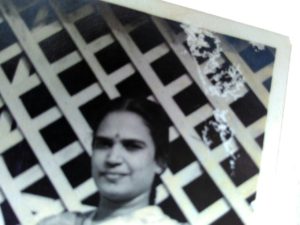 The many dishes that she used to dole out of her kitchen day after day has tingled our taste buds for years and the flavour still lingers in our mouth. Here we have attempted to bring those recipes to you with a few variations to cater to the demands of the new generation. Be ready to indulge yourself in some Kerala food and remember idli sambhar is not the only food we eat… the variety may rather surprise you…..
We are a team of 3 sisters and our sister in law coming together to present a variety of specialties straight from our kitchens. The eldest amongst us is Smt. Vijayalakshmi Thampy who is a retired Additional Secretary of the Secretariat. Next in line is Smt Jayashree Surendran, who is a successful businesswoman, running a boutique named "Mayuka" at Trivandrum. Sreelatha Nair, the third sister is a devoted homemaker and the conceptuliser of this website. And Smt Sreelekha Neelakantan is another all-rounder businesswoman. We all have been trained, guided and tutored in cooking by our mother and here we have tried to bring you the best of her recipes. Leela's Kitchen Recipes.
     Vijayalekshmi             Jayashree             Sreelatha                Sujatha