Ingredients:
250 gms yam
2 Small onions
1/4 tsp turmeric powder
2 tsp chilly powder
1/4 tsp corriander powder
Oil
Salt to taste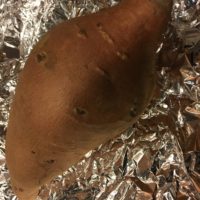 Cuisine: Kerala
Cooking time: 20 mins
Serving: 4 people
Method:
Cut yam into medium sized cubes. Boil them with adequate water, salt and turmeric powder. Be careful as to not to over cook it.
Grind onion with chilly powder and coriander powder into a paste.
Mix this paste with the cooked yam. Marinate it for half an hour.
Then deep fry the yam. For an healthier option you can also roast the yam with little oil on a tava. This can be served as a side dish for chapathis as well as with rice.
Meal: Food type: